Our Facilities
Our facilities embody the very latest word in technology. Headquartered and located at Abu Dhabi International Airport, Sanad Aerotech operates from a state-of-the-art turbine repair facility, supported by onsite test beds and incorporating an advanced component repair and refurbishment facility. The entire facility covers more than 15,000 square meters, including a dedicated 100,000 lb. thrust-capable Test Cell.
Operations are further supported by cutting-edge equipment capable of five-axis machining, laser beam welding, plasma screening, Non Destructive Testing (NDT) plus chemical and mechanical cleaning among many other specialist processes. 
With more than 400 highly experienced employees from diverse backgrounds, Sanad Aerotech provides uniquely tailored offerings to customers located around the world.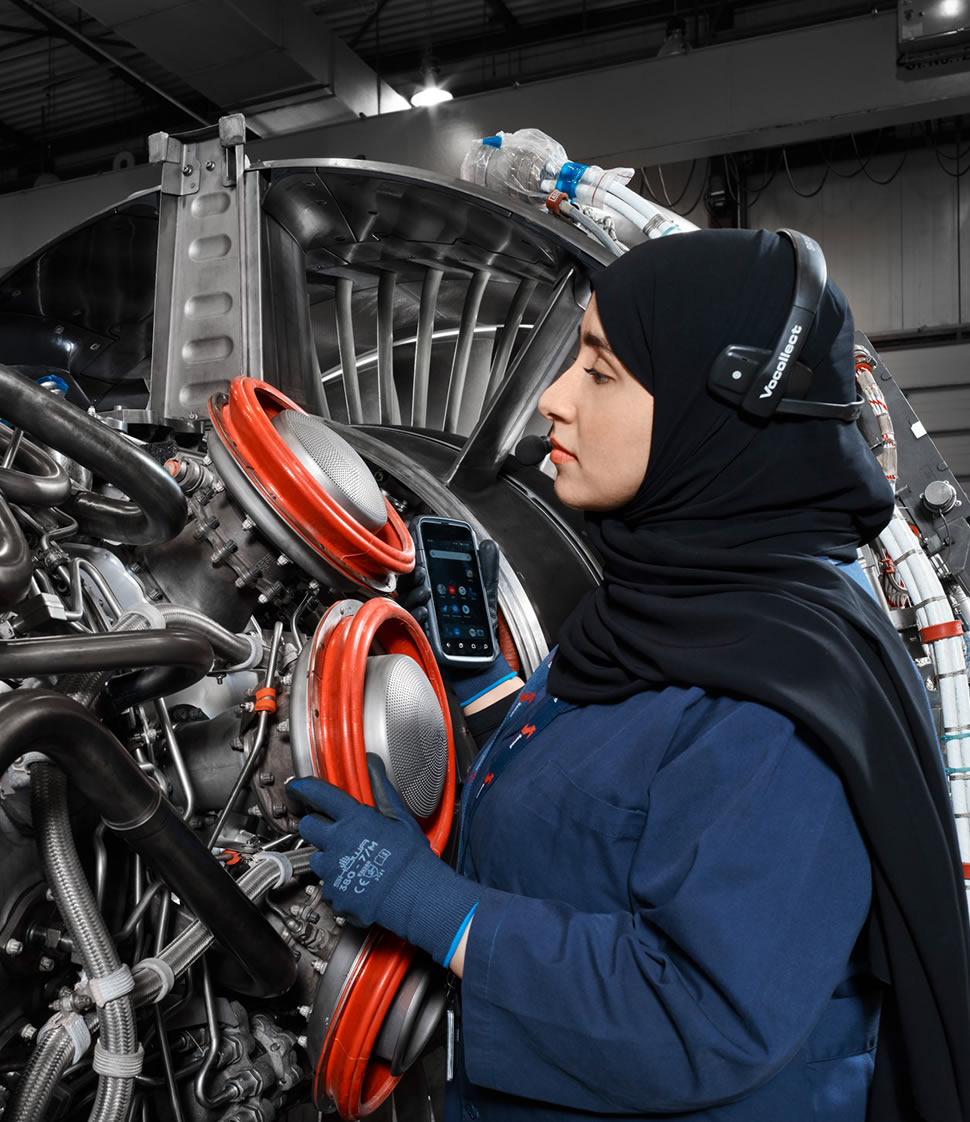 Future Focused
We've managed to sustain our position as an industry leader by always adapting to new technologies and by being constantly future focused. It's all part of our unwavering aim to keep abreast of the Fourth Industrial Revolution (4IR) – a fusion of advances in artificial intelligence (AI), including voice-activated AI and robotics, as well as the Internet of Things (IoT), RFID technology, 3D printing, genetic engineering, quantum computing, and other technologies. The collective force behind many products and services that are fast becoming indispensable to modern life.
We've taken all the above technologies on board with a clear statement of work that clearly shows the anticipated improvements from deploying these 21st-Century advancements. For example, we utilize RFID technology to allow instantaneous tracking of parts and components as they travel through the shop. And we use 3D printing for a number of shop-floor tooling and part-replacement applications. We delight in embracing these 4IR technologies and applying them to our operation. But never content to sit back, we're always attuned to the latest innovations, with a clear view to constantly adopting and developing them for a successful future.